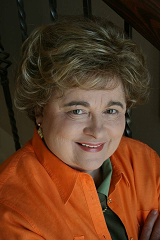 Character-Driven Success is a character-based culture and leadership philosophy. It leads by example - training, recognizing and rewarding attitudes and habits that empower people to make right choices in life and work. Using the principles of Character-Driven Success, Dr. Beverly Chiodo has trained thousands of leaders to inspire their teams to move from living and leading for results (a "doing whatever it takes" mindset) to living and leading for excellence of character (a "doing what is right" mindset), and while celebrating achievement, to always recognize and praise excellence in character. The foundation for Dr. Chiodo's work is a recognition that, in the long-run, doing what is right always produces the best results.
Dr. Chiodo experienced a turning point in her career when she met Mr. Tom Hill, CEO of Kimray Corporation and the original publisher of the "Character First!" program. Mr. Hill challenged businesses to a paradigm shift from focusing on achievement to focusing on character. Dr. Chiodo saw the remarkable results of this shift at Kimray and other companies and believes every organization can benefit from emphasizing character as the basis for business excellence and achievement.
After studying Mr. Hill's ideas in action, Dr. Chiodo began to challenge students, educators, and leaders in business and government to focus on character as a foundational leadership principle.
"Character-Driven Success" is the result of Dr. Chiodo's studies of the influence of character training and emphasis in the workplace, in families, and in our culture.